Chemistry Refresher Courses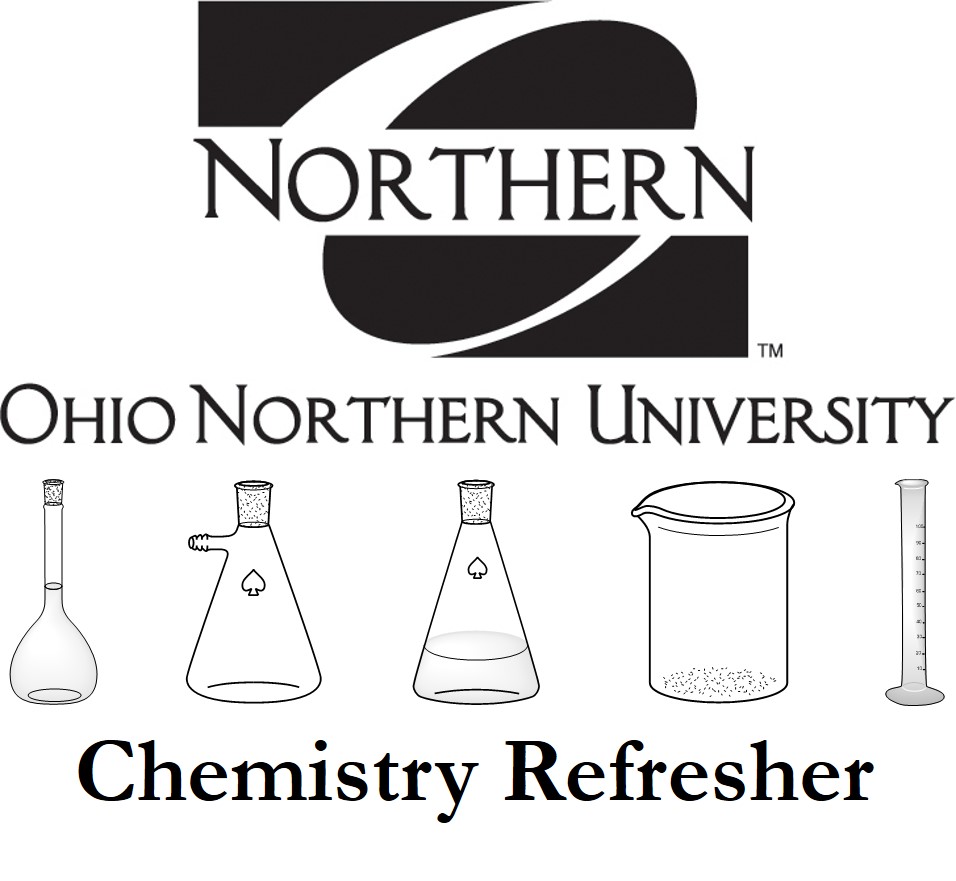 This four-day course is an intensive (6 hours per day) and interactive review of the material ordinarily found in a good high school chemistry course. The intent is to prepare students for a successful start in General Chemistry (CHEM 1711/1811) or Chemistry for Engineering (CHEM 1501) at ONU. 

Note: The Chemistry Refresher is not an appropriate preparation for Chemistry for Health Sciences (CHEM 1201).